Roanoke Saddlebred, 2011
Description: "Lonnie Quarles won the 5-gaited Championship with this horse owned by Lynn Via, Fox Grape Farms, in 2010. Each year I paint the Roanoke Valley Horse Show Prize Poster (since 2000) and This horse was on the poster in 2011 along with Aaron Vale and Paparazzi."

This image is also available on note cards, tote bags, Lifeshade lampshades, aprons and other gift items. View product page for prices and descriptions.
Painting Completed in: 2011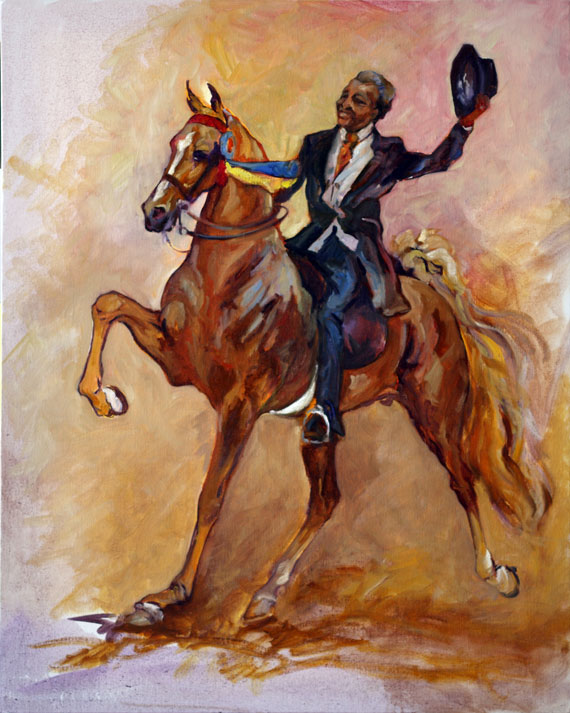 Original painting size: 20"w x 16"h
Painting is Sold
Print Collection
Print Medium/Material: Gallery Print on matte archive
Print Size: 8" x 10"
Price: $50.00

Print Medium/Material: Gallery Print on matte archive
Print Size: 16" x 20"
Price: $130.00

Print Medium/Material: Giclee on canvas
Print Size: 16" x 20"
Price: $320.00